Benefits at USA Health
USA Health is proud to offer a wide range of employee benefits, in addition to our attractive salaries and hourly rates.
Benefits
Paid Time Off (PTO)
Employees earn paid time off (PTO) as they work. PTO can be used for vacation, holidays, sick days and personal days. Each year, employees can choose to cash out up to 80 hours of available PTO the following calendar year.
Health Insurance
New employees health, dental and pharmacy benefits are effective the first day of the month following hire date.
Short Term Disability
This free benefit provides income support for those who are out of work for a medical reason, such as illness, accident or maternity. After a seven-day waiting period, it provides a 60-percent wage replacement, up to $1,000 per week for 90 days.
Life Insurance
USA Health provides a free term life insurance policy for our employees based on annual salary. Policies for spouse and dependents also are included. Additional coverage can be purchased for employee, spouse and dependents.
Education Benefit
University of South Alabama offers a credit on tuition each semester for employees, spouse and dependents after just six months of employment.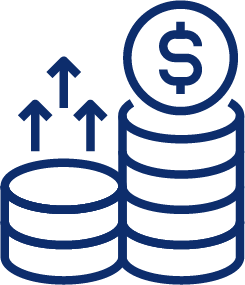 Retirement Plan
USA Health offers a 5% matching retirement account and other non-matching account choices. Included with this benefit is a free individual session with a financial planner.
Memberships and Events
Employees can join USA's state-of-the-art recreation center for a nominal fee. USA football season tickets are available at a discount, and employees can attend all other USA sporting events for free.
Student Loan Forgiveness
As an employee of a government or not-for-profit organization, you may be eligible for the Public Service Loan Forgiveness Program through the U.S. Department of Education.
The benefits highlighted here are not all-inclusive of the USA Health employee benefits program. Benefit offerings may be added, changed or removed at any time. Benefit offerings may differ for part-time employees.
Are you ready to work someplace where you're valued?
If you're excited about the possibility of joining our team and making a difference in the lives of people along the Gulf Coast, start the process by submitting an application.
Browse Openings